News Of Potential New Paramore Album
Reports are suggesting that Paramore have registered a whole album's worth of songs with ASCAP ACE Repertory. This could suggest a new album might be closer than first thought.
The band posted on their Instagram back in January to say they are working on their fourth studio album. Paramore have changed members a lot over the last few years and the current line-up is Hayley Williams, Taylor York and Zac Farro.
A Paramore fan account tweeted that they have come across a list of new tracks that have been registered in the ASCAP (American Society of Composers, Authors and Publishers) ACE Repertory, which lists compositions and the artists who have written them. The new songs have been credited to Hayley, Taylor and Zac.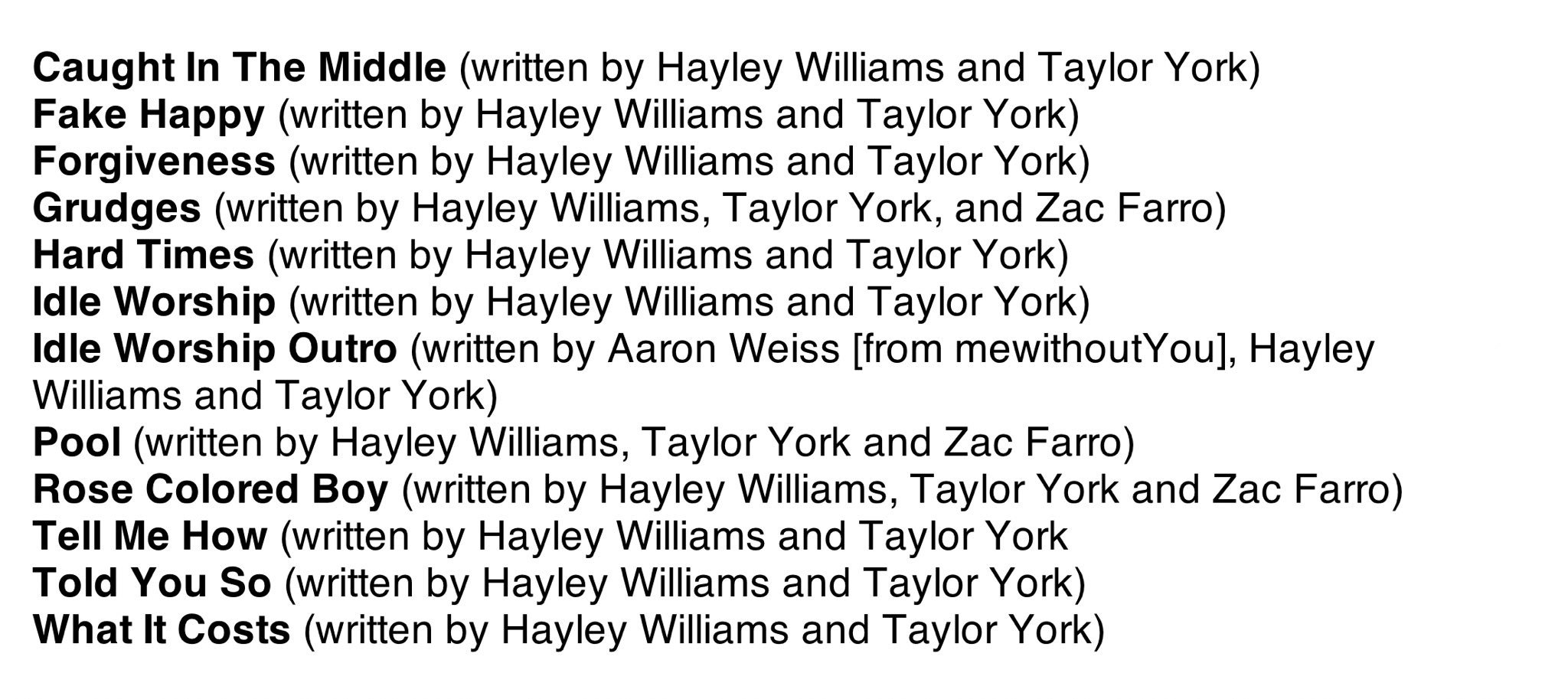 Paramore have already confirmed that they will be back touring later this year, which could be to promote a new album.
Here is the post below that Paramore put up on their official Instagram back in January.