Coachella 2017 Schedule For First Weekend Released Today
The Schedule for Coachella 2017 has been announced. The first weekend of the festival will take place on April 14th to the 16th. The second weekend will take place on the 21st to the 23rd of April. There is some huge artists that are set to play at this year's Coachella, that include Lady Gaga, Radiohead, Kendrick Lamar, Sampha, Gucci Mane, Hans Zimmer, Whitney, Mac DeMarco, Little Dragon and Car Seat Headset. The full schedule for the first weekend has been announced today. It wouldn't really feel if like a Coachella festival if there wasn't any conflicts in the times for the shows.
We have put the full schedule below.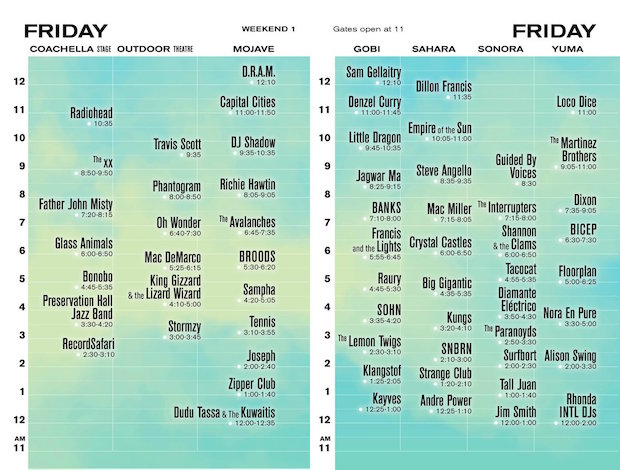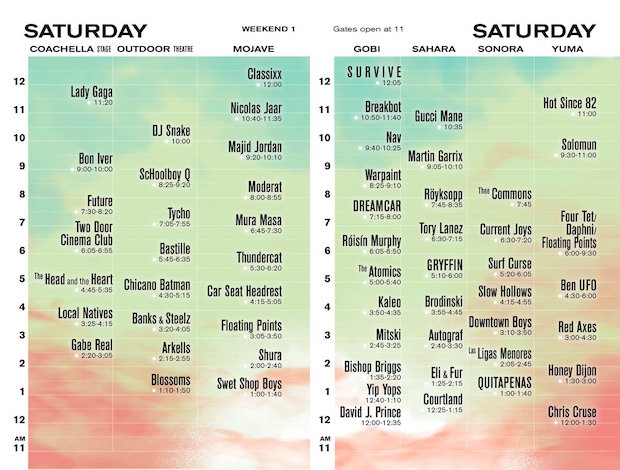 The festival has announced that this year they will stream 51 sets live on YouTube, for the first weekend.  All of the headline acts will be live streamed, as well as The xx, Bon Iver, Lorde, Schoolboy Q, New Order, Future, Father John Misty, Gucci Mane and many more.
Are you going to this year's Coachella? Let us know in the comments below. Be sure to follow us on Facebook for all the latest Music News and Music Blogs